Canon understands the entire creative process, which is why they not only produce some of the best cameras and lenses available today, but also some of the best accessories, peripherals and programs you'll find anywhere to help you achieve your vision every step of the way.
Canon Cameras
Whether you're new to photography or a professional looking to up your game, Canon has a range of mirrorless cameras and DSLRs considered some of the best on the market today. Take a look and meet your match.
The New Canon EOS R3!
The introduction of the EOS R5 and EOS R6 cameras was a bold step up in the full-frame mirrorless camera category, and just the beginning of our quest to meet the diverse needs of professionals and serious enthusiast photographers seeking solutions.
To build on their success and leverage advancements in technology that have come along since, Canon Inc. announces the future development of a new class of EOS R camera. Landing between the robust EOS R5 and Canon's flagship EOS-1D X Mark III, the Canon EOS R3 will be designed to satisfy the most demanding expectations in a professional camera — emphasizing speed, performance, and reliability.
READ MORE
---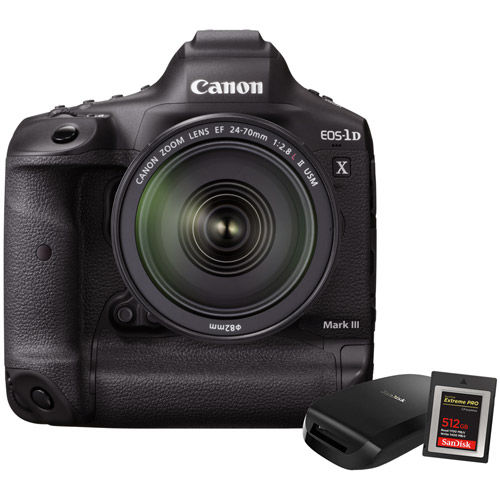 Canon EOS 1DX Mark III Body With 512GB CF Express Card, CF Express Reader.
Bonus Battery and Memory Card!
The ultimate EOS is here, making way for a new era in autofocus speed, accuracy and precision — the EOS-1D X Mark III. Offering the highest level of performance an EOS DSLR has ever possessed, the EOS-1D X Mark III changes the game for serious photographers around the world, boasting a powerful new 20.1 Megapixel Full-frame CMOS sensor, combined with a cutting-edge new DIGIC X image processor, for truly outstanding stills and video.
---
Canon Speedlite camera flashes help you add and take control of light.
Find the EX-series Speedlite that works best in tandem with your EOS camera to deliver great exposures and automatic balanced fill-in flash. If your camera isn't equipped with built-in flash, or even if it is, a flash unit that fits onto your camera's hot-shoe is a useful lighting tool. In fact, in the capable hands of an experienced photographer, an on-camera flash can deliver incredible (almost studio quality) results.
What is the Canon Student Advantage Program?
You are eligible to join the Canon Student Advantage program if you're enrolled at an accredited Canadian secondary or post-secondary institution and have a valid student photo ID card.
BENEFITS
Discounts on select cameras, lenses and printers
20% discount on service and repairs
Expedited service and repair
Subsidized shipping for out-of-warranty repairs
Free membership
READ MORE
Canon Lenses
Any shooter can achieve professional-looking results with one or more of these superb Canon lenses. There's bound to be one that suits your shooting style, at a price point that matches your budget.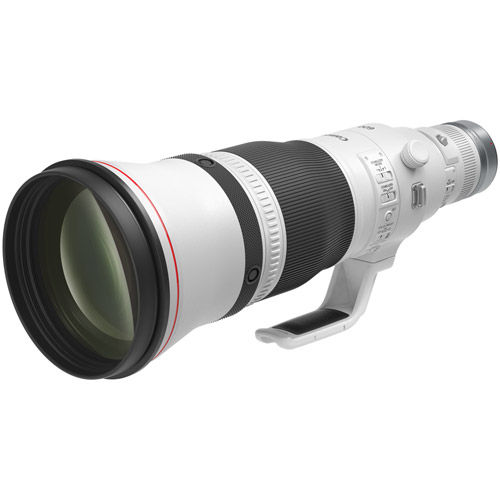 Ideal for wildlife, motorsports, and more, the RF600mm F4 L IS USM provides up to 5.5 stops* of shake correction, delivering consistent and sharp results.
---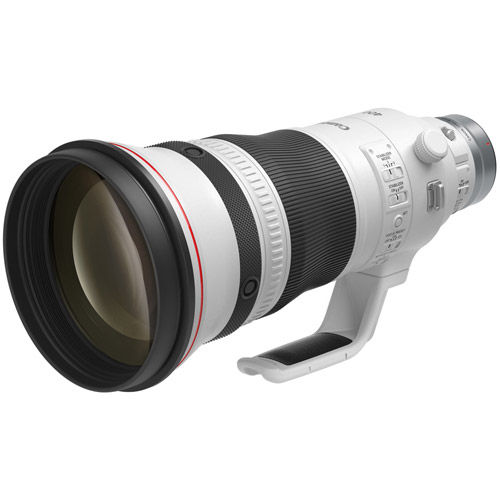 Delivering high-performance for professional photographers as well as inheriting the optics of the EF 400mm f/2.8L IS III USM model, the RF400mm F2.8 L IS USM is the go-to choice to help capture superb shots of sports, wildlife and more.
---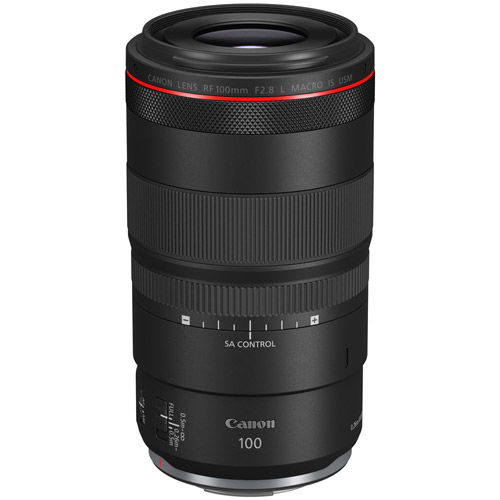 Engineered specifically for full-frame EOS R series cameras, the RF100mm F2.8 L MACRO IS USM is the world's first* medium telephoto macro lens delivering close-up imagery at up to 1.4x magnification with autofocus.
---
Canon Lens Mount Adapters
Put your arsenal of legacy EF and EF-S lenses to good use on Canon's revolutionary RF-mount system with one of these state-of-the art adapters.
Canon Professional Video Camcorders To Help With Your Creative Vision
Canon's range of professional digital camcorders is made for demanding, creative videographers who want the proper tool to realize their unique artistic goals. Whether you're working in a television studio or on a broadcast ENG crew, shooting TV commercials or corporate video or events, or creating a documentary or an independent film, a Canon professional video camcorder can meet your production challenges.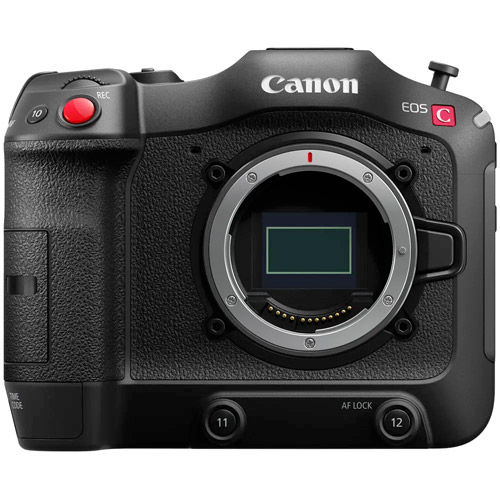 The C70 compact 4K cinema camera combines the best of its cinema EOS features with SLR-like ergonomics. It's capable of recording stunning 4K video at 120 fps and 2K at 180 fps, with 16-plus stops of dynamic range.
---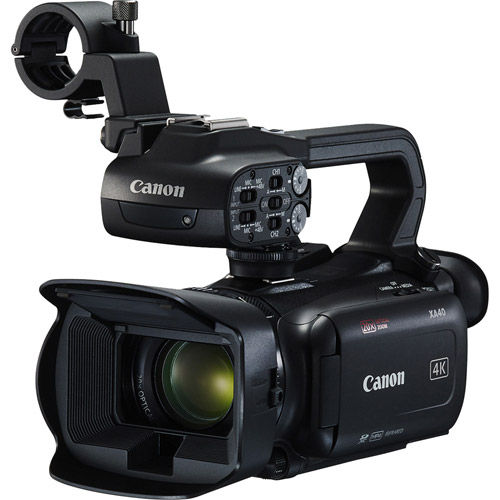 For fast performance in both capture and transmission, excellent for the dynamic world of Electronic News Gathering (ENG) as well as journalistic, documentary, corporate and higher education video production, look no further than the XA40 Professional Camcorder.
---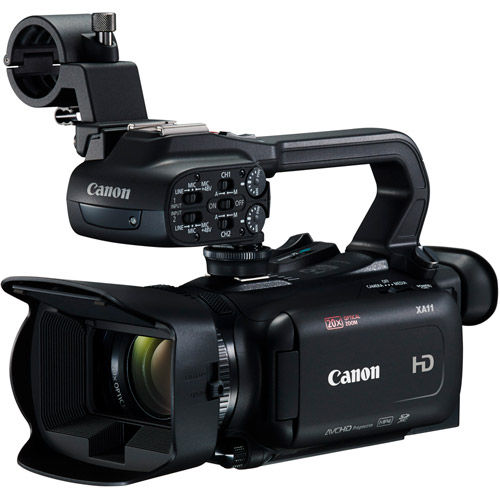 Lightweight, versatile, ideal for run-and-gun recording, the XA11 captures high quality Full HD video wherever the story takes you. Also equipped with Canon's 20x optical zoom lens.
---
CAMP CANON. A Picture Perfect Online Photography Program for your Kids!
Photography is a joyful lifelong hobby that helps build patience, creativity, self-esteem & mental wellness. With that in mind, Canon has developed an engaging online photography camp with the goal of inspiring 11-14 year olds to explore the world around them, take beautiful pictures of the things they love, and learn technical skills that will last a lifetime.
Livestream like a pro with Canon EOS Webcam Utility Software
Make genuine, high-quality connections right from your home with this easy-to-use, plug and play webcam alternative. Turn your Canon camera into a remote set-up that can help enhance the way you learn, do business, educate and connect with family and friends online.
Canon Printers
Now that you've captured them, bring your beautiful shots to life in vivid colour and sharp detail with a Canon PIXMA or ImagePROGRAF professional printer, now available at exceptional savings.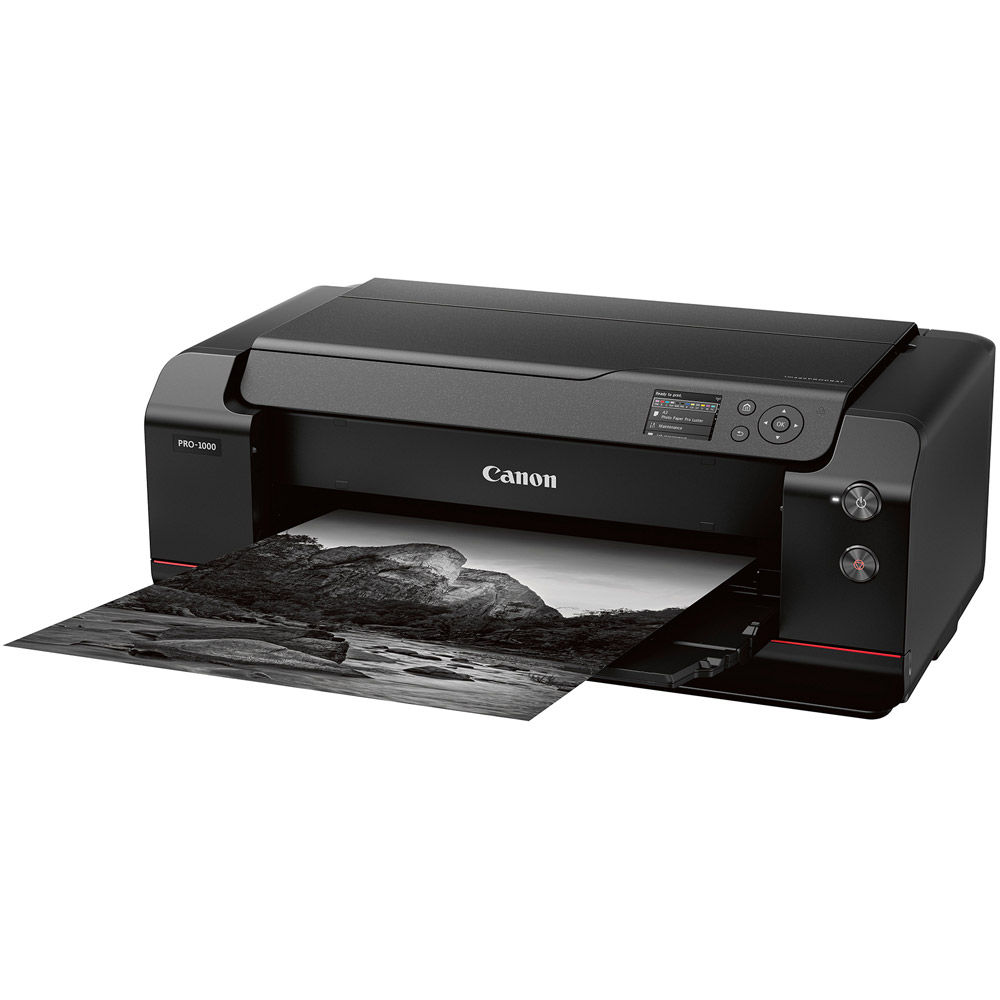 This feature-rich professional printer complements Canon's professional line of DSLR cameras and lenses for an ideal pairing that can produce high-detail, high-quality images when printed on a variety of media, creating images that look as accurate printed as when they were captured.
---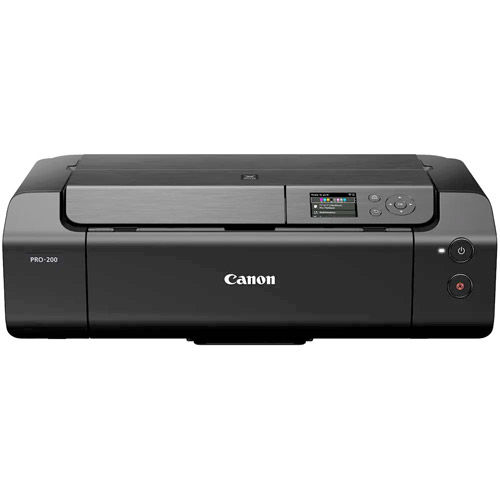 The PIXMA PRO-200 offers beautiful and vibrant print quality, productivity, and outstanding workflow with a smaller footprint, allowing you to consistently deliver the results your artistic work deserves.
---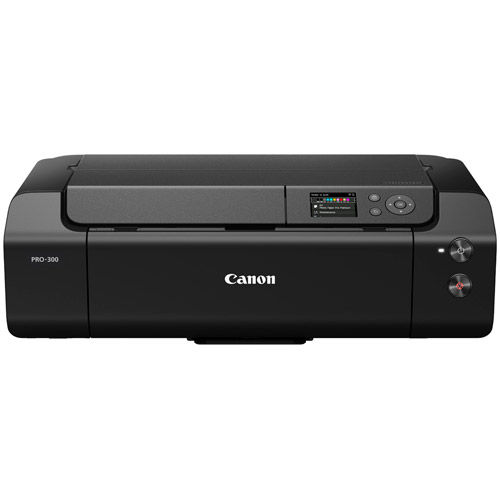 With stunning photo print quality, outstanding productivity, and efficient workflow, the PRO-300 is feature-full of technologies that makes it easier than ever to produce great prints.
---
Print like a pro: How to transform and sell your photography through printing
In this video series, Canon Ambassador Kishan Mistry teaches you how to transform and sell your photographs as high-quality prints and create a new source of revenue with your business. The videos cover topics such as Editing Techniques, Print Media options, Selling & Sharing Prints, and more.
More great ways to get creative this season
From streaming live video to podcasting and printing, we have curated some really great products to help get your creative vision on track this summer.
Gear Guide for Nature Lovers
This spring and summer, the great outdoors is beckoning us like never before. The only thing better than finding yourself amid nature's bounty is having some great gear to capture the moment, bring it home and share it with others. We have a few suggestions.
VIEW THE Guide
Subscribe for Sales, Live Events and more every Week!
Events by world-renowned photographers and filmmakers. New product launches and time limited promotions. The chance to win great prizes and save on your favourite brands! Read more.